We're all busy. Maintaining a home can be daunting. Feeding the cat, cracking open your laptop to look for a dinner recipe and turning lights on and off when you have a full laundry basket in your arms can add up.
Consider embracing automation with smart home devices.
Futuristic?
Complicated?
Unnecessary?
Just hear us out on the simplicity of putting Wi-Fi to work beyond simple Internet access. You'd be surprised how it can free up valuable time.
A Virtual Assistant
Think about that laundry basket and light switch situation. What if you could set lights to turn on with a voice assistant when you enter a room? You can take hands-free to a whole new level. Even if you forget to turn off your lights when you leave home, you can switch them off with your smartphone. Smart bulbs, switches and plugs make it all possible.
If you haven't jumped on the voice assistant bandwagon, now's the time. Google Voice or Amazon Alexa can quickly look up recipes to make meal prep a little easier. They can check the weather before you begin an on-the-go day so you're prepared for all possibilities.
Did you know you can set up your Alexa device to automatically remind you of upcoming appointments and meetings? You can also get a summary of the day's news from your favorite sources as you walk in the door or get ready for bed.
And that's just the beginning.
The Smart Route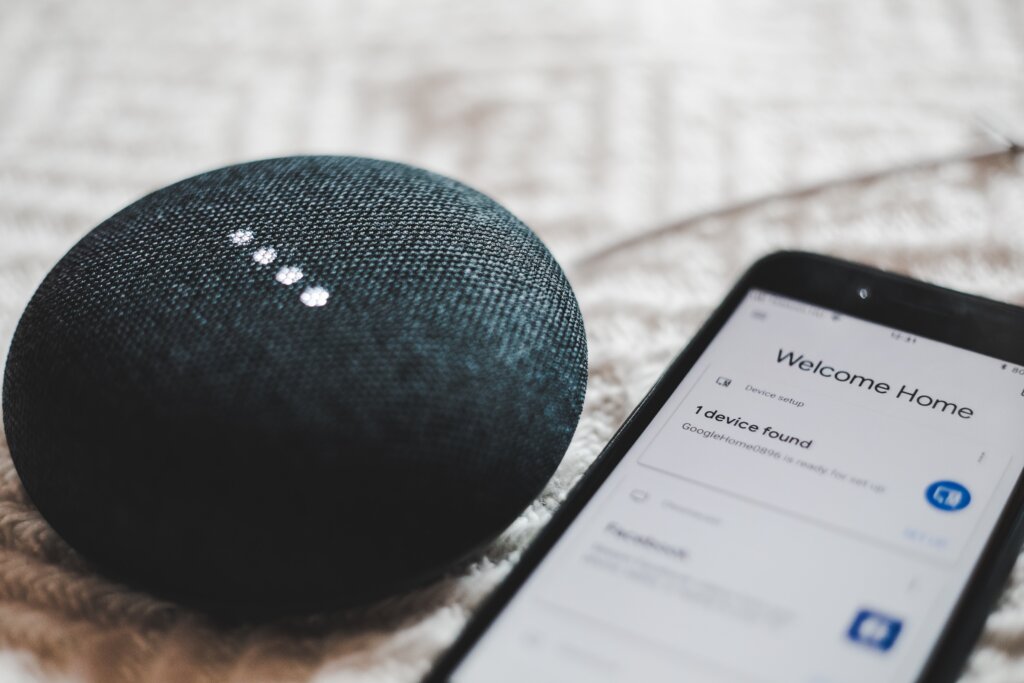 Tired of your family grumbling about the thermostat or constantly adjusting temperatures throughout the day? After reaching a household consensus, set it and forget it with a smart thermostat. Not only will it regulate your heating or cooling system, but it will also do it on your schedule. You can even adjust the thermostat remotely from a smartphone, tablet or computer. This option is also a significant energy-saver, so your home wins on two fronts!
Your Connected Home
After a full day of work and driving the kids to their after-school activities, the last thing you want to do is worry about that load of laundry or heating up dinner. When upgrading appliances, consider going the smart route on washers, ovens and refrigerators. You can wirelessly control settings on your washer or cooking temperatures on your oven, allowing you to free up valuable time and streamline household tasks.
Your Secure Home
Security is a cornerstone of any home, and thanks to modern Wi-Fi-enabled devices, it's easier than ever to add a layer of safety without being a tech wizard. Consider a smart doorbell camera like Ring or Nest Hello. These devices let you see and talk to whoever is at your front door via your smartphone. Pair this with smart locks, and you can even unlock your door remotely for trusted visitors or lock it if you forget in the morning rush.
Indoor security cameras and motion sensors offer additional peace of mind. Whether you want to keep tabs on your pets or simply monitor different areas of your home, these devices alert you to any unusual activity. Some even integrate with smart smoke and carbon monoxide detectors that not only sound an alarm but also send alerts to your phone, helping you act swiftly in case of emergency.
The beauty of these options is their user-friendly nature. You can control multiple devices with your smartphone app or voice commands via your virtual assistant. In a few simple steps, you can make your home smarter, safer, and all without needing a computer science degree.
These are only a few ways to put Wi-Fi to work in your home. You may discover even more as you find the connected resources that make your life easier.