About CL Tel
CL Tel is a locally-owned and operated telecommunications service provider, providing the highest quality Fiber Internet, TV, Phone, and Security services to the communities of Clear Lake, Ventura, Mason City and beyond.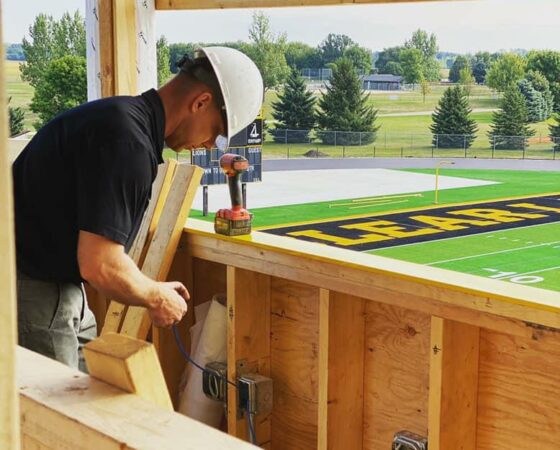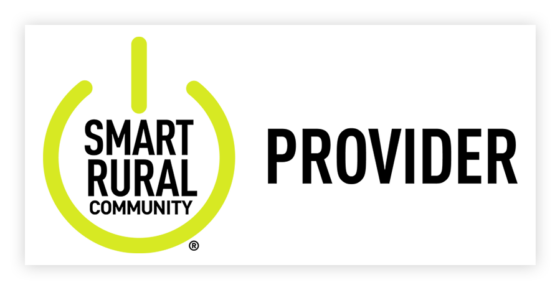 Service & Community-Focused Since 1895
Since 1895, CL Tel has been committed to excellence in customer service, embracing cutting-edge technology and giving back to the communities we serve.
Now in our 5th generation of family leadership, we're here for the long haul, ensuring Clear Lake, Mason City, Ventura and the surrounding rural areas have access to the best technology available. The communities of Clear Lake and Ventura are now 100% Fiber-to-the-Home communities and are recognized by the NTCA – The Rural Broadband Association as Smart Rural Communities.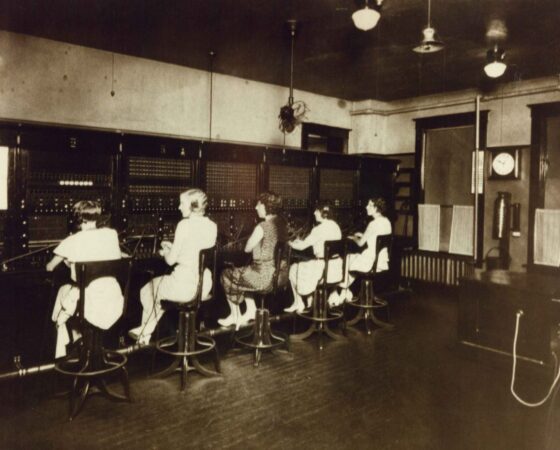 Pioneering Telecommunications Services for 125+ Years
At CL Tel, we believe in the power of innovation. Throughout our more than 125-year history, we've been pioneering new services for area homes and businesses. We embrace and deliver the latest and best technologies to our customers. Since 1895, we've experienced many critical milestones that solidify our expertise and dedication:
CL Tel's founders brought the first telephone to Clear Lake just two years after its invention
CL Tel was a founding member of Iowa's very first statewide fiber-optic network
NTCA – The Rural Broadband Association certified CL Tel as a Gig-Capable Provider in 2015, before it took hold across the industry
CL Tel partners with the best in the industry, including Calix, Metaswitch, Poly and Cisco
Explore Our History
1878
The telephone becomes available in Clear Lake, just two years after Bell invents it.
1879
Iowa's first long distance call is made from Clear Lake
1895
Clear Lake Telephone Exchange is formed with a network of five miles of lines
1955
New dial switch cut over, giving Clear Lake one of the most "modern, up-to-date plants in the state" according to the local newspaper
1991
CL Tel is a partner in providing the first cellular telephone service in North Iowa
1993/1994
Fiber optics cable backbone network is deployed
1994
CL Tel is first in Clear Lake to provide local access to the global Internet
1998
20 more miles of fiber optics are deployed
1999
CL Tel joins with Midwest Wireless as its cellular wireless carrier
2000
High speed DSL Internet service is deployed; a $7.5 million rebuild of the urban network begins
2002
CLvision digital cable television is launched, and Clear Lake and Ventura residents are the first in the state to have broadband VDSL technology
2009
Broadband is introduced to North Iowa with the beginning of the Fiber to the Home construction
2012/2013
Entire rural area of Clear Lake and Ventura and the community of Ventura are constructed with Fiber-to-the-Home, providing Gigabit speed service to those areas
2013
Hosted PBX is launched in Clear Lake, Ventura and surrounding areas providing state of the art "cloud" VoIP technology to businesses
2013
Construction of a fiber optic route is completed into west Mason City, serving businesses in the industrial park and nearby areas
2015
CL Tel becomes a certified Gig-Capable provider, becoming the first in the region to offer these ultra-fast speeds
2019
Fiber-to-the-Home overbuild is complete, making Clear Lake and Ventura 100% Fiber communities
2020
SkyBlue expands to serve customers throughout Iowa
2021
CL Tel serves hundreds of businesses in Mason City and continues to grow its Mason City Fiber network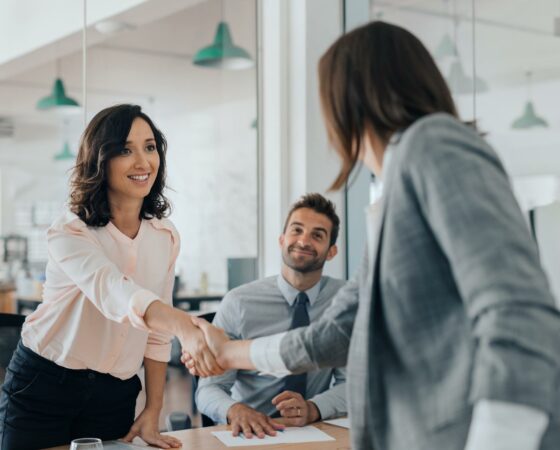 Your Trusted Business Partner
As proud Iowans, we value hard work, fairness, transparency and respect. And as a business owner, you can expect to receive the same from us. You'll get to work with real people who care about your business' success. With carefully engineered solutions backed by the power of Fiber, you can trust that our products work. And if an issue ever arises, we'll be there, ready and willing to help.
"CL Tel is absolutely a joy to work with, and their team is very knowledgeable. Furthermore, they possess great character and competence as a company."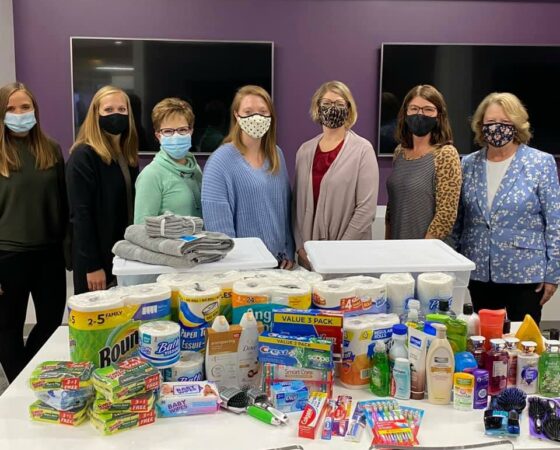 Bringing the Future of Fiber to Our Community
The future of Fiber is bright in Iowa. Many of the services we now rely on such as telehealth and working from home require the highest quality connection and speed. And we're pleased to deliver.
We continuously invest in our community in numerous ways such as spending our dollars to provide advanced broadband infrastructure to attract new business to our area. We also prioritize giving our time to projects that enhance the quality of life within our community such as Youth for Christ, Habitat for Humanity and Earth Day Clear Lake.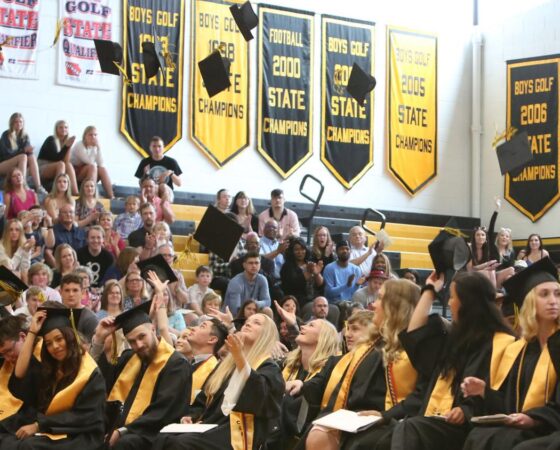 Donations, Scholarships & Grants
CL Tel awards the top academic achiever in the Clear Lake High School graduating class with a $2,000.00 scholarship each year. The scholarship has been given since 2003 as part of the annual Academic Excellence Banquet each spring.
Plus, there are other scholarships and grants available through our industry associations, and we're pleased to offer grants and donations to various organizations and initiatives.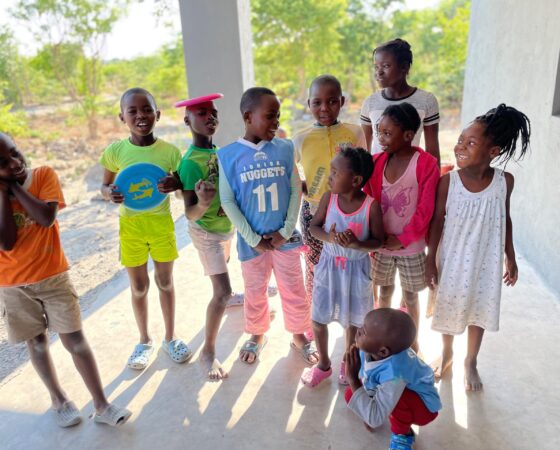 Round Up Your Monthly Bill for Land of Hope Africa
Land of Hope Africa (LOHA) is a 50-acre orphanage in the bush of Zambia in south-central Africa. It is a newly developed community which houses, feeds, teaches, nurtures and – most importantly – loves and disciples Zambian children who have lost both of their parents.
By rounding up your monthly bill to the next dollar – and donating an additional dollar or two if you are led to do so – you can have a direct impact on the lives of some of the world's most vulnerable children. And by signing up now, you can double your impact, as CL Tel will match every dollar raised through the Round Up program in 2023.