Multi-million-dollar project. Tight schedule. Little room for error.
What's the worst that could happen?
Clear Lake Athletics & Wellness Director Adam Long moved his family from a city with a population that's about 62 times that of Clear Lake. He was about to become the face of the city's $10.6 million facility. Supply chain issues cropped up from every direction. And he didn't have many relationships in the community.
"Imagine coming into the area, not knowing any of the locals or contractors, and needing to manage this highly-visible project on time," said CL Tel Plant Manager Brad Emerson. Emerson was one of several individuals who worked with Long.
But Long was worried. 
"I came in mid-construction," Long said. "There was a lot of coordination that needed to be done." Weight equipment. Machines. Flooring. Windows. Technology. Long said the project was massive and overwhelming.
From the technology side, he understood the ins and outs of email, phone, television, and Fiber Internet. But when it came to wiring and ensuring everyone and everything would be connected, that was foreign to him. Who's suitable for the job?
Community Connection
City Administrator Scott Flory played an integral role, introducing Long to essential people that would help him with the data and internet requirements. Long met Emerson and SkyBlue Vice President of Sales Dan Nichols. Together, they reviewed the blueprint and discussed the network, alarms, security cameras, computers, Wi-Fi, phones, routers, and more.
"I'm sure we caused a lot of anxiety for him," said Emerson. Nichols and Emerson took a "how would CL Tel do this" approach. The duo helped Long think through the process of where he wanted outlets, how he would get Internet capabilities into all the required spaces, and where wires should connect to machines. These two knew that the costs could double if an electrician were asked to return and make room for more wired connections. Using one treadmill as an example, you need data, a set-top box, and electricity efficiently running to it. Now multiply that by all the equipment housed in the 81,000-square-foot facility.
Even with a project of this magnitude, Long said the amount of assistance he received from the community reduced any anxiety.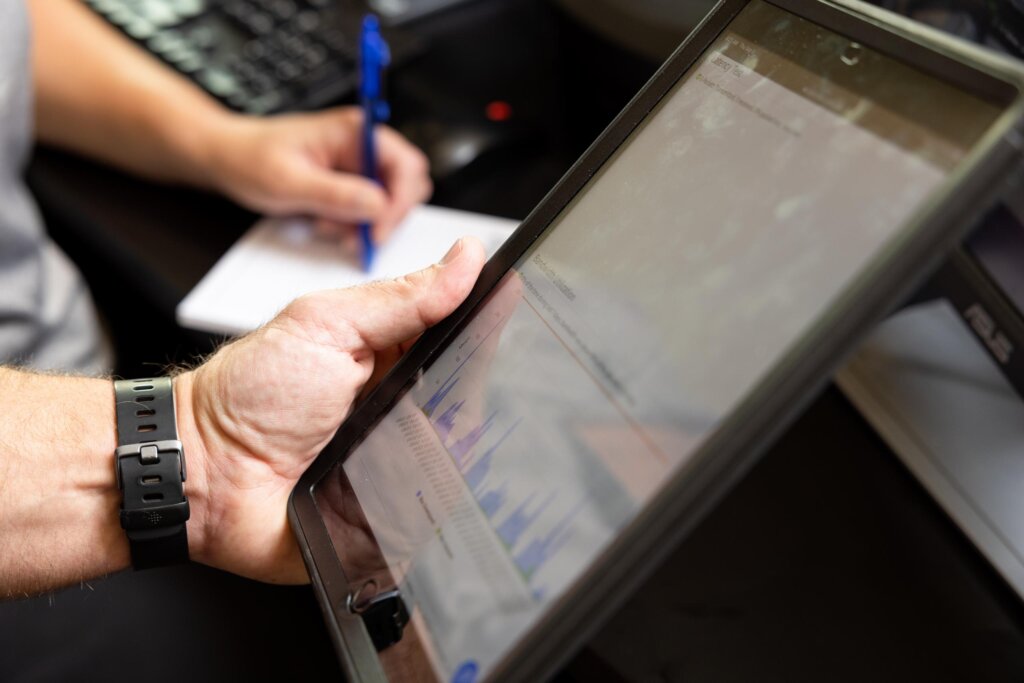 He credits his relationship with Troy and Carrie Tysdahl. "I met a lot of people throughout this process. Those two introduced me to many good people," he said. "Being part of the Wellness Center, meeting the Snyders, Tom and Jan at CL Tel, Gee at CLHS, and everyone who makes up the city's network. These people, and more, helped move the transition and building process along quickly and efficiently."
Long said he's grateful for CL Tel's willingness to work with him. "I didn't know Brad and Dan. They sat down, made several visits, and spoke with me like I was a close friend."
According to ConstructConnect, lack of communication is a top reason construction projects fail. Communication and honesty are two traits that Long thinks about when working with CL Tel.
"If there was ever an issue, it took less than 24 hours to get back to me," Long said, "and that's rare coming from a bigger location like Kansas City." He said he could call Emerson, knowing a response would be quick. Even the CL Tel technician would communicate with Long's equipment contact to ensure tasks stayed on schedule.
"In my position, there are a lot of things that can go wrong," he said. "I always want people to be honest with me. Either you can do it, or you can't."
Fortunately for Long, it worked out. The doors opened on time. He built lasting relationships with many Clear Lake residents. And with support from the community, including CL Tel, he and his staff are delivering a great experience in a fantastic facility.