Streaming is quickly becoming the preferred method for consuming television and movies. After all, streaming eliminates the need for a cable box or satellite dish and offers a wide variety of content, ranging from classic films to live sports. Viewers can save hundreds of dollars each year on their cable television bill by switching to streaming.
Still, making a switch from traditional cable television can be a scary thought.
You might be surprised to learn that even your cable provider thinks you should cut the cable cord— and they are offering a promotion to help with the transition.
"At CL Tel, we strongly encourage customers to switch from traditional cable TV to streaming services. We are better off when this switch happens," says CL Tel Vice President Chris Lovell. "Cable is a financial loss leader for CL Tel, and customers are getting a different CL Tel experience with traditional cable than with our Fiber Internet. Plus, cable is far too expensive for our customers due to continued rate increases from programmers."
When CL Tel first launched its cable service in 1994, known as CL Vision, it was seen as another way the local business could serve its community. However, traditional cable television has evolved into an expensive monthly subscription that requires a contract and often comes with hidden fees and surcharges. Customers are typically required to pay for additional channels they don't watch.
"This can add up over time, making it difficult for viewers to stay within their budget or believe they're getting a fair value," adds Lovell.
Benefits of Streaming
The cost savings associated with streaming services are remarkable. Not only are streaming services typically much cheaper than traditional cable packages, they also allow subscribers to customize their service and select which services they'd like to pay for. This will enable them to save money by only paying for the services they want to watch. Additionally, streaming services are incredibly convenient. They can be accessed from any device with an internet connection, meaning you can watch your favorite shows and movies wherever you go.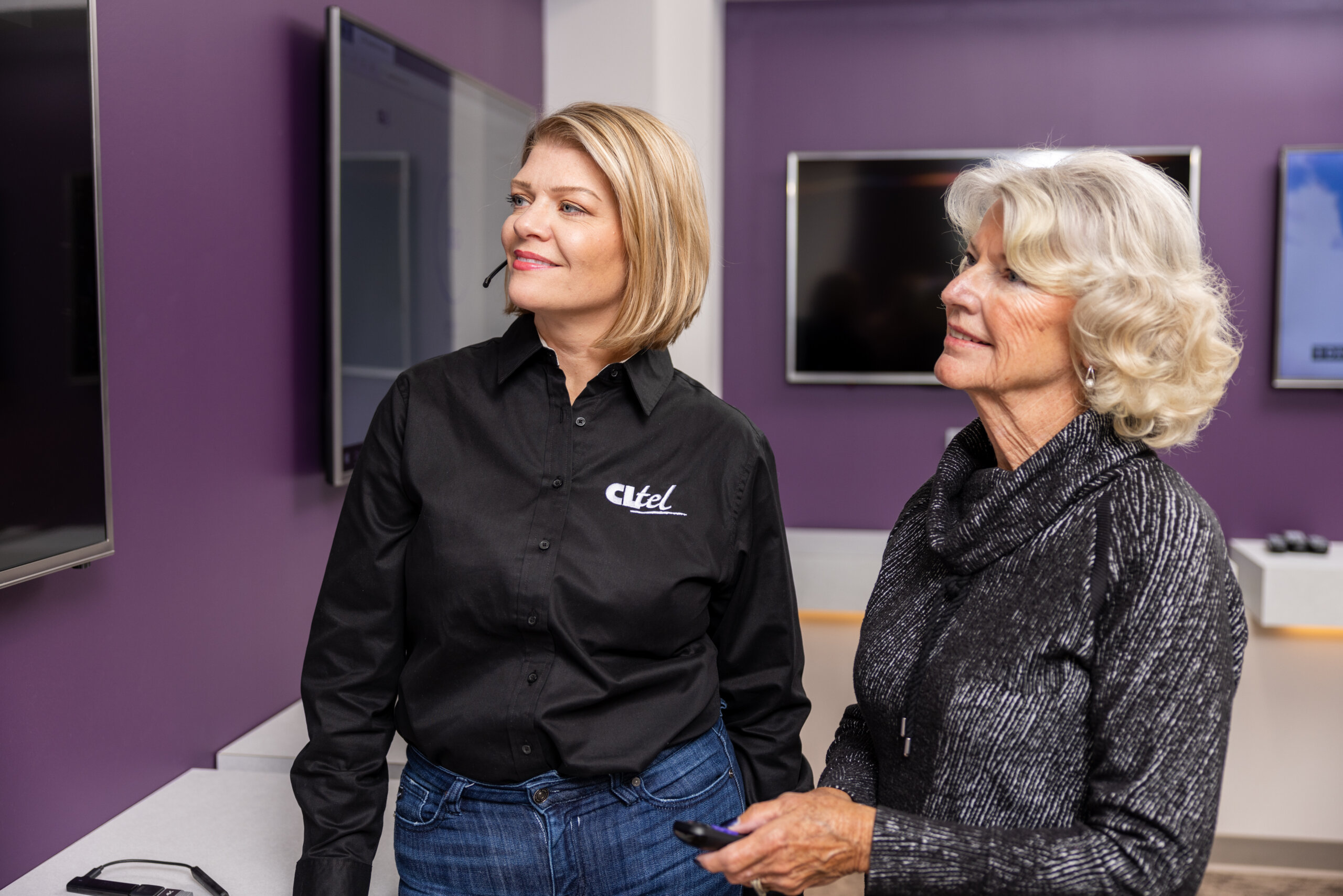 Furthermore, the availability of content on streaming services is limitless. Thousands of movies, TV shows, and other forms of media are available at the click of a button. This means that you can always find something new and interesting to watch. 
Still, there are a few challenges that come along with subscribing to a streaming service. One of the key issues is the limited availability of content. The availability of content on streaming platforms is not always consistent, as it is subject to regional rights, licensing agreements, and other limitations. This can be frustrating for viewers who expect to have access to all of the content on a platform, only to find out that certain programs or films are not available to them due to legal restrictions.
Another issue that viewers of streaming media face is compatibility. Certain streaming platforms may not be supported on all devices or platforms, making it difficult for viewers to access the content they are looking for on the device of their choice. This is problematic as it limits the choices of the viewer and can be especially difficult if the platform they have chosen is not supported by their device. It is therefore important for viewers to make sure the streaming platform they have chosen is compatible with the devices they use to access it in order to ensure they are able to easily access the content they want.
Despite the challenges of streaming, it is still a wonderful way to reduce the monthly cable bill, which is why many people subscribe to streaming services.
Strategies for Reducing Cable TV Bill
By exploring streaming services such as YouTube TV, DirectTV Stream, and Amazon Prime, subscribers can access a wide variety of television shows, movies, and music for a fraction of the cost of a typical cable subscription. In addition, new streaming services are launching all the time, giving subscribers even more options for reducing their monthly cable television bill.
Subscribers looking for significant savings can consider bundling their streaming services together. Many streaming services offer discounts for subscribers who purchase multiple services at once. This can be a terrific way to reduce the monthly cable television bill while still having access to various content.
Finally, subscribers should compare prices between different streaming services. By comparing prices, subscribers can find the best value and reduce their monthly cable television bill. Each streaming service offers different pricing plans, and by shopping around, subscribers can find the perfect plan that fits their budget and entertainment needs.
To help you make the switch
To make the switch easier, CL Tel is offering customers the chance to double their Fiber Internet speed for three months at no additional charge. The added speed facilitates streaming and improves the performance of all other devices connected to CL Tel Wi-Fi.
"We have found that 70 percent of households choose to keep the faster speed because of the value it provides," says Lovell. "This switch reduces monthly telecommunications and media costs while delivering a better Fiber Internet experience."