You may have many questions when shopping for Internet plans and comparing options. Use these insider tips when choosing an Internet package for your home or business.
Performance
Consider both upload and download speeds.
Many providers advertise their download speeds and hide their upload speeds – which can be much slower. Suppose your activities include sending emails, posting videos and pictures to social media, and making video calls. In that case, you want to ensure your upload speed matches or is close to your download speed.
Look for Internet speeds such as 500 Mbps/500 Mbps (symmetrical) as opposed to 300 Mbps/20 Mbps (asymmetrical). Why?
With symmetrical speeds, your data transmits equally fast in both directions, which is great for gaming and cloud-based services. You may receive data quickly using asymmetrical speeds, but you'll send it slowly. That important Zoom meeting might get choppy with asymmetrical speeds.
Here's what most buyers need to know. Fiber Internet means you have a DEDICATED line to your home. Suppose you live in an apartment, condo, or neighborhood using Internet from a cable provider. In that case, you'll likely experience congestion – and slower speeds – when everyone else is online.
Imagine it's 8:30 on a Friday night. Netflix, Disney, Apple TV, and Max are premiering new episodes of popular shows. Everyone in the neighborhood tunes in to watch. Only those with a dedicated Fiber line can stream their favorite shows uninterrupted.
Finally, research service providers who offer no data caps. Like with a phone plan, data caps limit how much data you can use monthly. Exceed your amount, and the provider may throttle your speed. Providers who don't impose data caps enable you to use your connection as much as you want without being penalized.
People
Automation has run amok!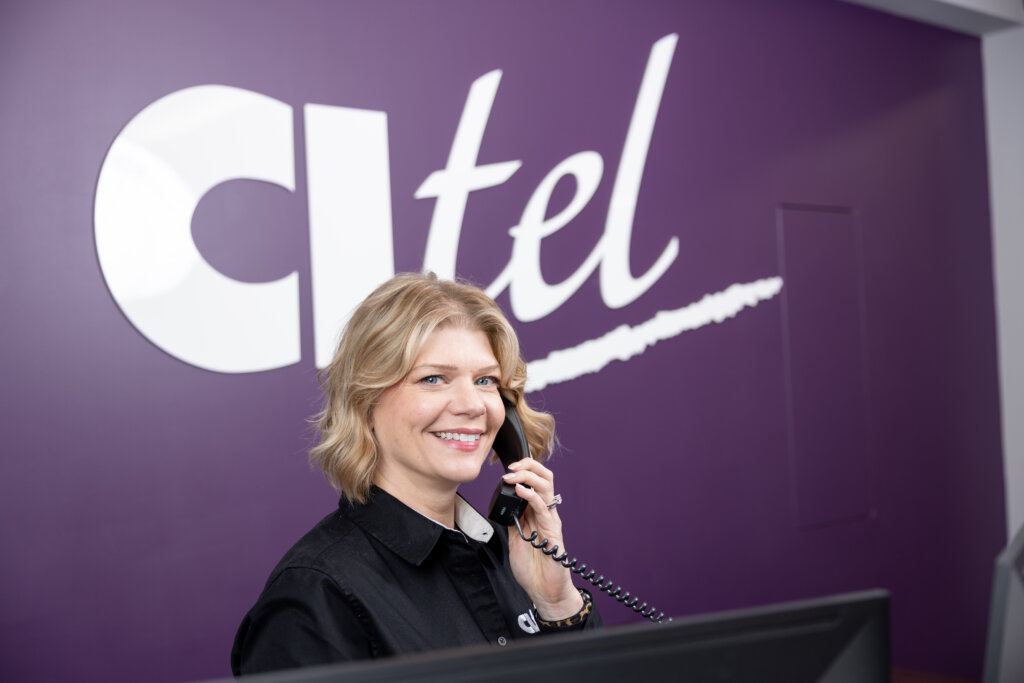 When you have a question or need help troubleshooting a problem with your Internet, you should be able to reach a real person on the phone. Many times you want to avoid calling your provider and speaking with a robot. A knowledgeable customer service representative can quickly answer questions. And if your provider is local, you can stop by the office and chat with someone over lunch or during a break.
Make sure you understand the installation process and team. Your technicians should check and test every room. You shouldn't see wires dangling from ceilings or bulging from the sides of your garage wall. Ask questions throughout the installation to ensure your Wi-Fi blankets your whole home.
A detail to watch for with installations. The technicians should leave your home as clean or cleaner than when they arrived. No colorful clippings. No plastic bags lying on the floor. No trash left behind, period.
Price
Those low prices in advertisements are fantastic until the introductory promotion or contract ends. Ask upfront how much your fee will change when your contract or promotional period ends. You may end up paying double or triple the initial rate. The regular rates for most providers are in small print or can be challenging to find.
Also, ask about additional equipment fees. Sometimes you'll pay extra to rent a modem in addition to your monthly service costs, and you may have to pay for repairs or to replace your modem. Equipment should be a standard feature in every service package. Free repairs. Software updates for security. Up-to-date Wi-Fi technology. All of this should be a part of your research and service agreement.
Ultimately, the Choice is Yours
Your Wi-Fi and Internet choices are up to you. Not all providers and Internet offerings are the same. Ask many questions, look out for hidden prices, and break out the magnifying glass for small print. Ensure the information is transparent.
Talk with your neighbors. Search "Clear Lakers" on Facebook and ask about Internet providers. You deserve to know what you're getting and how much you'll pay. Ultimately, you'll see where to get the best value and service.
If we can answer any questions, call CL Tel at 641-357-2111 or visit our website.