Do you ever hear friends or family talking about all the activities they pack into their schedules and wonder how in the world they pull it off?
Between work, school and family commitments, sometimes self-care or fun downtime with the kids just doesn't cross our minds until we hear others talking about these things. So, how do people integrate all these extra little things into their days? Chances are they're harnessing the power of Wi-Fi. Here are a few ideas to get you started if you're interested in going beyond conventional Internet access and seeing what Wi-Fi really can do for you!
Family Calendar Apps
When you're trying to fit in a few new things, the first step is organizing your time as a family. Family calendar apps can provide the perfect solution when you're trying to get everyone on the same page. Some even allow parents to reward their kids for completed chores and share messages and photos. Cozi, Time Tree or FamilyWall are great family calendar apps to check out!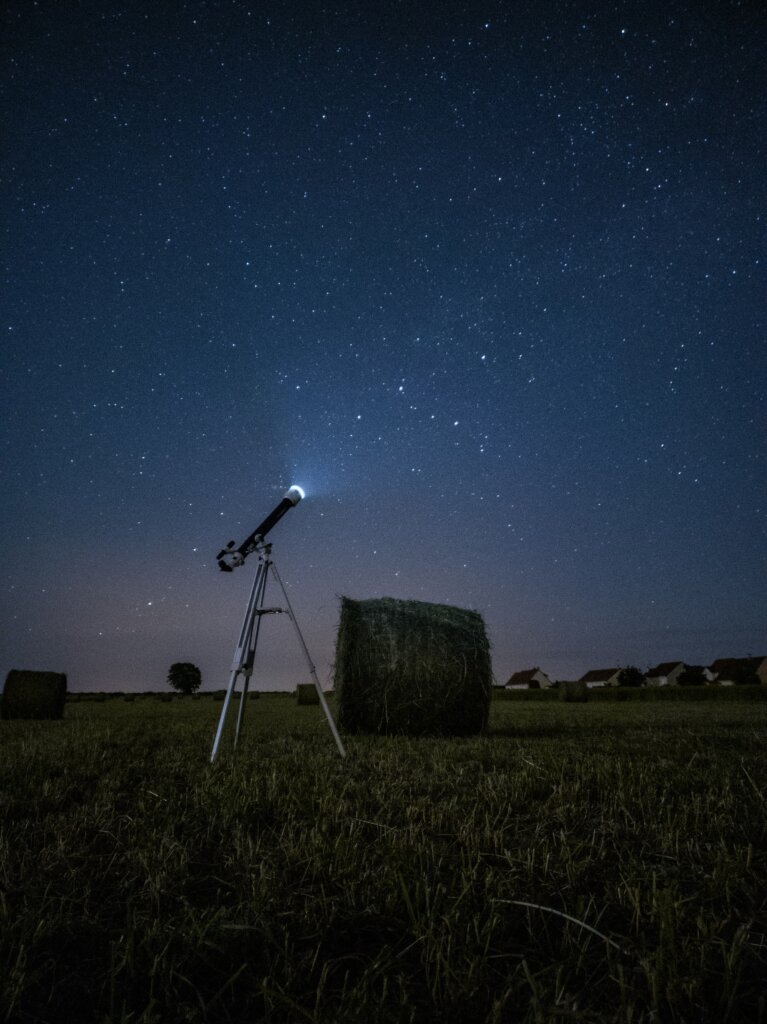 Stargazing
Want a way to connect beyond streaming a movie with the family on Friday nights? Try next-level stargazing with a Wi-Fi telescope you can control from your smartphone. Many of these celestial spyglasses have accompanying apps that can guide you through the solar system and align your telescope with the planets and stars most visible at a given time. If you prefer to use an app without a Wi-Fi telescope, a great option is the SkySafari 6 Pro app. It allows you to explore the night sky all from the palm of your hand. Prepare for the next meteor shower, solar eclipse or moon phase.
Bird Feeders
What's a better way to teach your children about nature than a smart bird feeder? These innovative feeders can provide hours of fun and learning by showing the nuances of our feathered friends, including seasonal patterns, feeding habits and traits — all from an app on your phone. Observe the variety of birds local to your area, including goldfinches, cardinals, purple finches, hummingbirds, orioles, and woodpeckers. If you need help identifying a winged visitor, check out an app like the Audubon Bird Guide.
Plant Care
Whether you're nurturing a Christmas cactus that's passed through generations or you've just acquired your first ficus, putting a care regimen for your plants on autopilot is the way to go. You'll never forget to water again with a Wi-Fi sensor system that can tell you when soil has gotten too dry or your plant needs more sunlight. Give yourself the gift of a green thumb without having to lift a finger. Google "wi-fi plant sensors" for some affordable options.
Clean Scents
As you think about a clean and inviting home, don't forget the power of scent. Smart diffusers allow you to distribute essential oils and fragrances in the chosen areas of your home with controls on your smartphone. You can create release schedules and control how much scent is released, so you're never overpowered but your home always smells fresh.
Smart Mirrors
When Monday morning rolls around, be ready for the week with all the news, weather and fitness information you need right in front of you. A smart mirror that hooks into your Wi-Fi service can deliver all of these things. You can access apps to catch up on current events and weather, and accompanying skin testers and scales can help you keep tabs on your health and weight. The convenience of a smart mirror can help you stay connected to yourself and your world!
All of these suggestions are good jumping-off points for stepping beyond Internet access and integrating Wi-Fi into your life as you make time to do the things that tend to end up on the back burner. Remember: Wi-Fi is here for you when it comes to making your life more luxurious or a little easier!