Lifeline, ACP & Relay Iowa
Lifeline and the Affordable Connectivity Program (ACP) are federal assistance programs that provide a monthly discount on telecommunications services to low-income families. Relay Iowa provides the communication tools that individuals with hearing or speech disabilities need to connect with others.
Lifeline Support for Affordable Communications in Iowa
Lifeline is a federal program that offers a monthly discount on Phone or Internet service to qualifying families across the US. It ensures communication tools remain affordable, regardless of economic situation.
Currently, the Lifeline discount is $9.25 per month for Internet service or $5.25 per month for Phone service (wireline or cellular). If your income level is at or below 135% of the federal poverty guidelines, you may qualify for the discount. You may also qualify if you or a qualifying dependent receives:
Federal Public Housing Assistance or Section 8
Medicaid
Supplemental Nutrition Assistance Program (formerly Food Stamps)
Supplemental Security Income (SSI)
Veteran's and Survivors Pension Benefit
Not sure if you qualify? Visit Lifeline Support to learn more about how to qualify, application requirements and discount information. Or, apply for Lifeline today.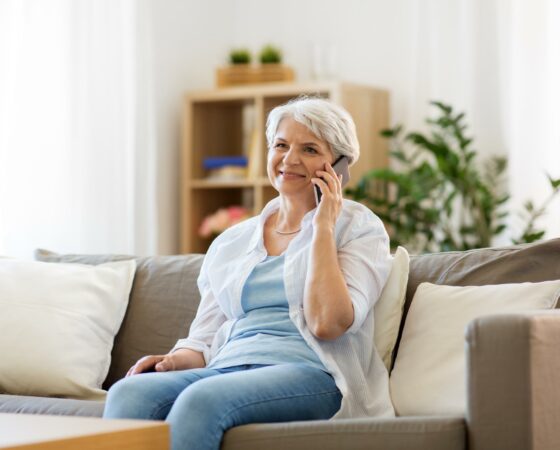 Relay Iowa: Full Telephone Accessibility for Those With Hearing Disabilities
Relay Iowa is a relay service focused on helping those who are hard of hearing or deaf and those with speech difficulties complete phone calls with businesses or other individuals. The relay service features specially-trained operators who stay on the line to relay conversations over a text telephone (TTY) or verbally between callers.
There is no additional charge to use the relay service and it's completely confidential. CL Tel offers free usage of our TTY for one-time calls at our business office, located at 107 North 4th Street. We also have TTY equipment available for rent.
Toll-Free Relay Iowa Numbers
711 (Voice/TTY.ASCII)
1-800-735-2942 (TTY)
1-800-735-2943 (Voice)
1-800-264-7190 (Spanish)
1-877-735-1007 (Speech to Speech)
1-800-676-3777 (Sprint Relay Customer Service)
(Voice/TTY/ASCII/Spanish)
For 900 services through Relay Iowa
1-900-230-3031 (Voice/TTY/ASCII/Spanish)
If you have questions about Relay Iowa or would like to speak with us about our TTY services, please reach out to us or visit our office. We're always here to help!
Affordable Connectivity Program
The Affordable Connectivity Program is an FCC benefit program that helps ensure households can afford the broadband they need for work, school, healthcare and more.
The benefit provides a discount of up to $30 per month toward Internet service for eligible households. Eligible households can also receive a one-time discount of up to $100 to purchase a laptop, desktop computer, or tablet from participating providers if they contribute more than $10 and less than $50 toward the purchase price.
CL Tel is a participating Internet Service Provider but is not a provider of laptops, desktops, or tablets. Click here to see if you qualify. You have the right to file a complaint by calling 1-888-CALL-FCC or by visiting the FCC consumer complaint site here.